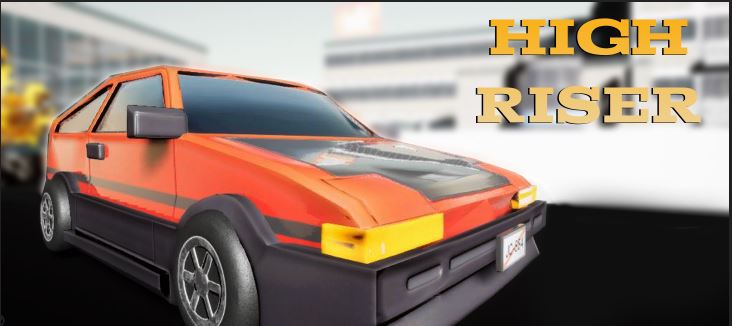 High Riser
A downloadable game for Windows
Third-person Racing game where you must build your own path through the city. But be careful the road you place can become unstable.
Objective reach the finish line in record time.
This project was created for the Epic Mega Jam and the theme was
'Running Out of Space"
Controls:

Movement: WASD
Place left road: Left arrow key
Place Right road: Right arrow key
Place StraightRoad: Up arrowkey
Please report any bugs and have fun!
Credits:
Blueprint Programming & Sound Design/Music - Kyan Rowse
Level Design & Animation - Anton Barker
Install instructions
Download zip and run exe, game might take a while to start first time. Running as administrator helps.